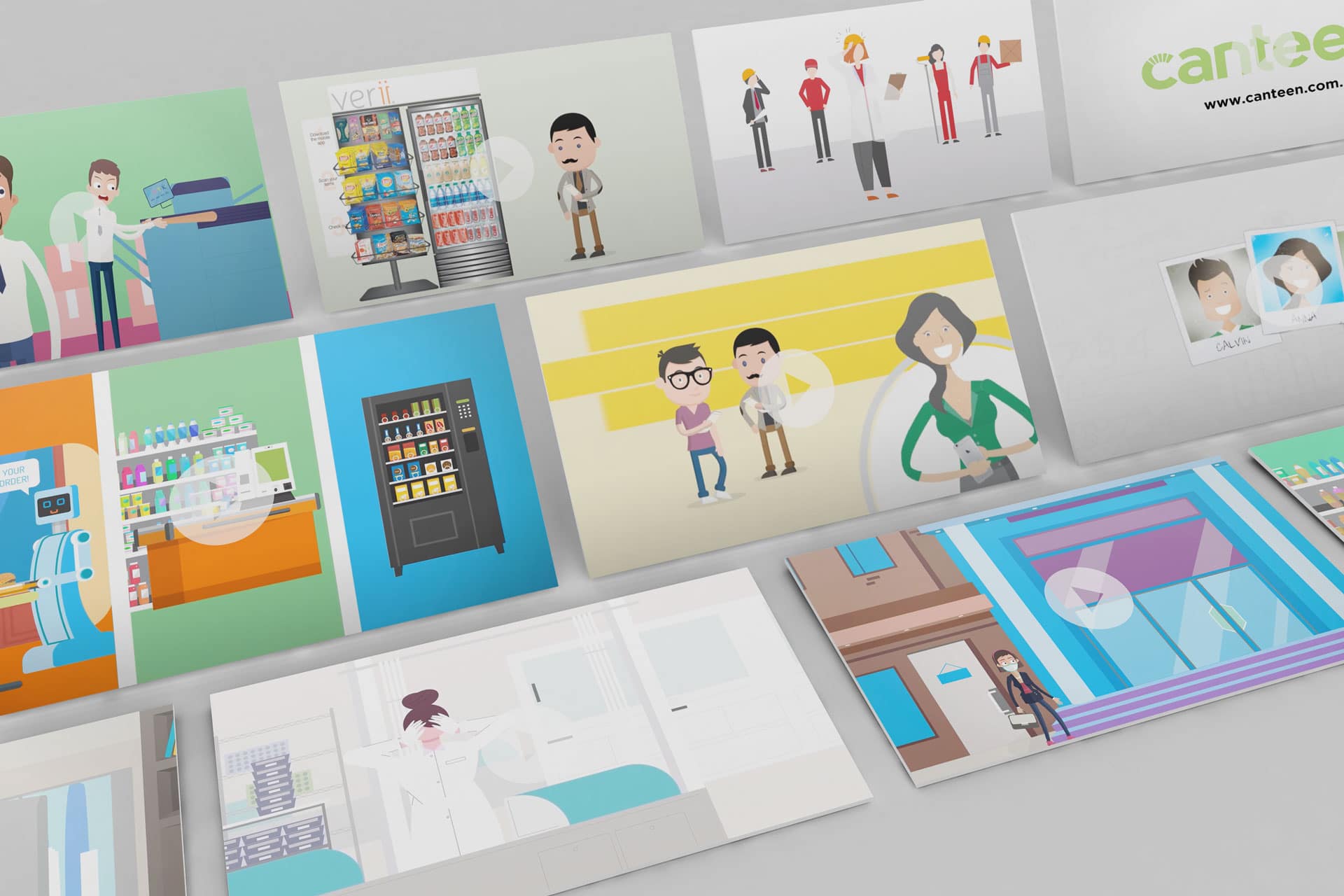 Canteen is on a mission to adapt to these changing times. With their entire business model based on employees being in the office, Canteen wanted to show their customers how they're accommodating hygiene and social distancing. A series of videos were created to show off their snazzy technology adaptations to make the work environment safe and inviting. 
Videos below:
Verii was looking to simplify office snacking. Taking on the vending industry wasn't going to be easy. Verii needed some verii targeted marketing. Three demographic profiles were built out, each representing a prospect the sales team would encounter. These videos were designed anticipating the questions these prospects might have and predicting those they had yet to ask.
Videos below:
A summary of the customer profiles were also compiled in a single video for social media release. Then, a general introduction video was created for those unfamiliar with workplace food service options.
Videos below:
Verii provided tablets to their sales people and presented these videos as part of a pitch deck and sales meeting follow up. Watchtime analytics were captured and rewatch heat maps analyzed to anticipate questions or concerns prospects might have.